The Trask bottles have always been a favorite of mine – I guess it is the magnetic cure aspect of the item that is most appealing.
Collecting the Trask Bottles
There are several variants – none is particularly common although a quick glance at eBay seems to turn up at least several for sale.
Perhaps the most frequently encountered is a small size, 2-1/2″ tall jar in aqua. Smooth base. Body 1-1/2″ square. Tooled square lip. Chamfered corners on the body. Embossed: A. TRASK'S / MAGNETIC / OINTMENT
Large size, aqua, smooth based, tooled lip. Embossing same as above. Height 3-1/4″ body 1-3/8″ square with chamfered corners.
Open pontil variant. 2-1/2″ tall, rolled lip. Same embossing.
Flared lip open pontil variant. Same small size and embossing but different lip finish. Scarce.
Clear flint glass variant. Tooled lip. Smooth base but an earlier bottle.
Modern screw top bottle, label only. See pictures below.
Have you seen other variants? Let us know!
Competition
Dr. Wilson's Magnetic Ointment – same 3-1/4″ tall size with the same body. See photo below.
Might there be others?
Photos
Modern Screw Top Example
The neat thing about this bottle (which turned up on eBay recently) is its label and the information it provides about the product. The label states "Since 1846" and also says new label adopted 1939 so we get both clues on dating this example as well as the lifespan of the company.
We also get a list of ingredients:
Lobelia
Leaf Tobacco
Skunk Cabbage
Smart Weed
Rosin
Lard
Tallow
Oleostearine
Intended uses of the product:
For Superficial Congestion resulting from Exposure, Fatigue, and Exertion
Irritation
Irritability
Muscular Aches and Pains
Promote Healing
for Minor Superficial Injuries
Finally, the company. Still D. Ransom, Son & Co. Buffalo, NY and Fort Erie, Canada.
Homeopathic Qualities of Ingredients
Indeed Lobelia is cited for its ability to relieve problematic respiratory symptoms.
Tobacco or plants of the Lobelia genus may have healing properties – going against the negative impacts of smoking.
Medicinal properties of skunk cabbage or Dracontium foetidum.
I assume the other ingredients listed above are inactive…but cannot confirm this.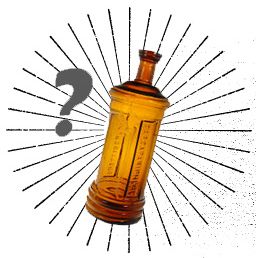 Got A Question about Your Bottle?
Ask it on our Discussion forum