The results of our appraisal are only as good as the information that you provide. In short, the more accurate and complete your submittal, the better we can help you. Be specific!

Essential information:
• Color
• Condition (scratches, chips, wear, etc. however minor!)
• Height
• Embossing (all writing on body and base)
• Lip/mouth description
• Base description
• How far mold seam goes up bottle (if present)
• Photographs (we cant say enough about how important a photo is!)
• Your email address
Non-essential but useful information:
• How long you have owned object
• Where found
• What you know of object's history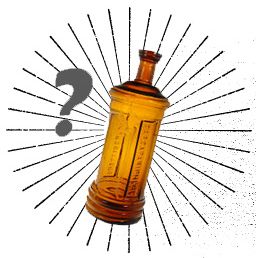 Got A Question about Your Bottle?
Ask it on our Discussion forum