Among the buzz at the recent FOHBC Show in Manchester, NH was talk about two reproduction bottles: a Drake's Plantation Bitters and an Old Sachem Bitters barrel. Both were produced in newly made molds, in what would be rare colors for original examples and were made with a fair degree of accuracy.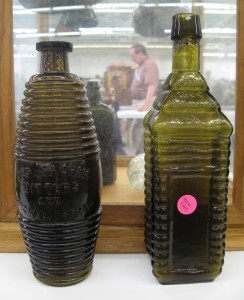 Below is a close-up shot of the Drakes. Notice the crudely rendered embossing. On close inspection, the bottle does not say "ST Drakes" like the original but rather "ST FRAKIS"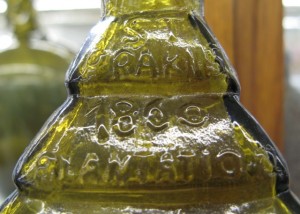 One thing that would alert the experienced collector is the weight of the glass. The Drakes felt much too heavy compared to the original. However, the base looked fairly believable: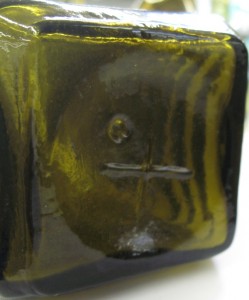 The lip finish was much too shiny and precisely executed. There were none of the usual imperfections one would expect to see on an original.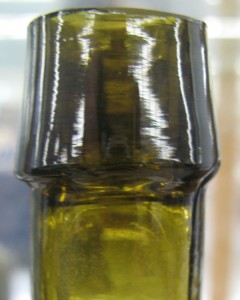 Below is a close up shot of the barrel. Like the Drake's, the lip is applied and tooled, but the glass texture is much too perfect to be believed.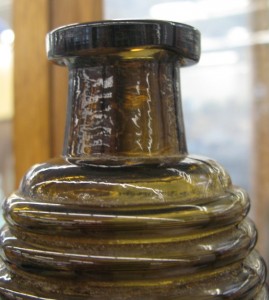 Another close up of the Drake's (or rather Frakis) embossing: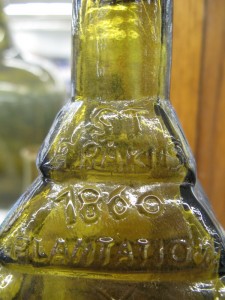 A close up shot of the barrel embossing. Notice the jagged, wavy rendering of the embossing. The word WIGWAM looks much more like WICWAM.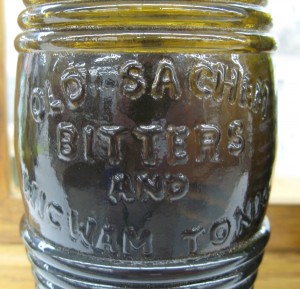 A final shot of the Drake's Plantation reproduction. It is a beautiful color and would look great in any window, but don't be fooled.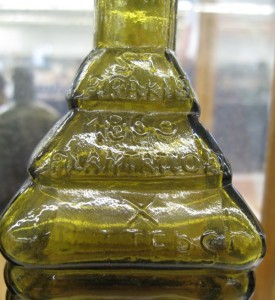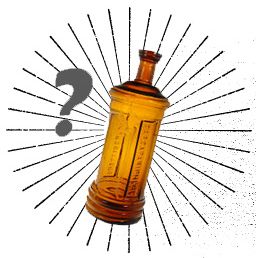 Got A Question about Your Bottle?
Ask it on our Discussion forum