If you ask around in the antique bottle community, you will hear that the top price paid for an antique bottle (we are talking empty bottles here to exclude wine) is around $200,000 in a private exchange. Officially, the record stands around $75k.
All that is about to change.
This week at Glass Works auction can be found a rare cobalt blue Columbia / Eagle flask, one of just three known in this rare color. Longtime collectors will remember an example in the same mold and same color which brought $40,000 back in the late 1970s – a record at that time.
Glass Works has a pre-sale estimate on this flask of $150,000 to 200,000. Many collectors I am sure are watching this closely and it will surely be ah hot topic at the upcoming Baltimore Bottle Show.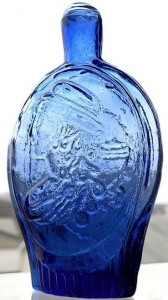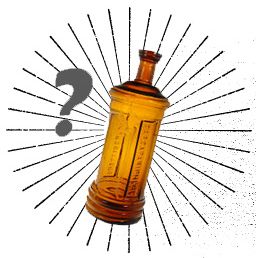 Got A Question about Your Bottle?
Ask it on our Discussion forum