Email Contact Guidelines:
No – I do not answer your bottle questions by email. Instead, ask them on our forum. I answer questions there just about every day.
I do not buy bottles sight unseen. If you in or near New Hampshire, I would love to hear from you. Elsewhere in the US and other countries, please do not contact me.
No – I am your researcher of historical information about specific bottles or companies. Search the website and forum and be sure to review the resources suggested on out bottle research page.
Yes – I can appraise bottle collections via photos or in person for a nominal fee. I have helped many people get fair prices for their collections.
Yes – please let me know about bottle events/shows, auctions, books, etc.
Yes – I am glad to receive your feedback on this website: suggestions, fixes, etc.
Yes – I would like to hear from collectors, researchers and the like regarding general topics of interest to bottle and glass collecting.

Email
Use our email form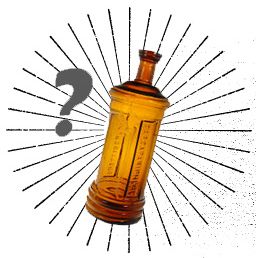 Got A Question about Your Bottle?
Ask it on our Discussion forum