Tom Haunton has done it again – his latest book on New Jersey glass fills a huge gap in knowledge for the antique bottle and antique glass collector. This first volume has been long awaited: I have been discussing progress on the book with Tom for years now!
Volume 1 has over 800 photos, many of which are in color which are worked in to over 400 pages. A rarity index is included.
Tom has self-published the book; copies are available directly from him. $80 for softbound; $110 for hardbound.
Purchase Tom's book on ebay
 or at Amazon
I endeavor to have a complete review of the book in the near future. In the interim, Tom provides much more info here.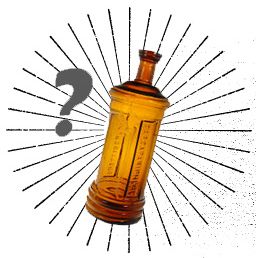 Got A Question about Your Bottle?
Ask it on our Discussion forum