The bottle shown below – a somewhat mid-size (seven inches) "Cathedral" pickle bottle turned up on eBay recently. What sets it apart from most others of its kind is the contents – a single whole pickle which I would call a dill. Contrast it from the much smaller gherkin pickles.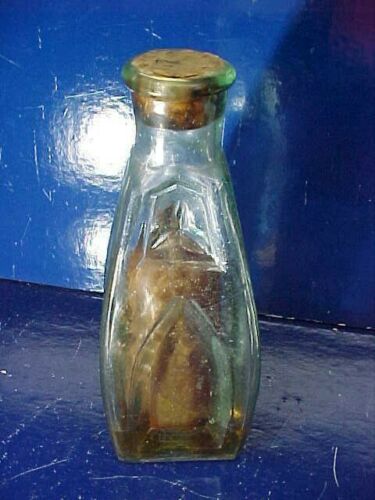 The cork and wax seal seem old although the photo is not the sharpest but it suddenly makes me wonder – just what was the pickle content of such pickle bottles? I don't recall ever seeing a labeled example of the earlier fancy pattern pieces. This one has an open pontil so it dates to the mid-19th century.
Might the contents be original? Or perhaps added at a later date? What do you think?
My only point of reference is later examples of smaller height (7 to 12 inches) of which I have seen with labels. The ones that come to mind, including the one I just found on eBay (seen below) refer to contents that are gherkins. This is easier to accept since such containers could hold a dozen or more.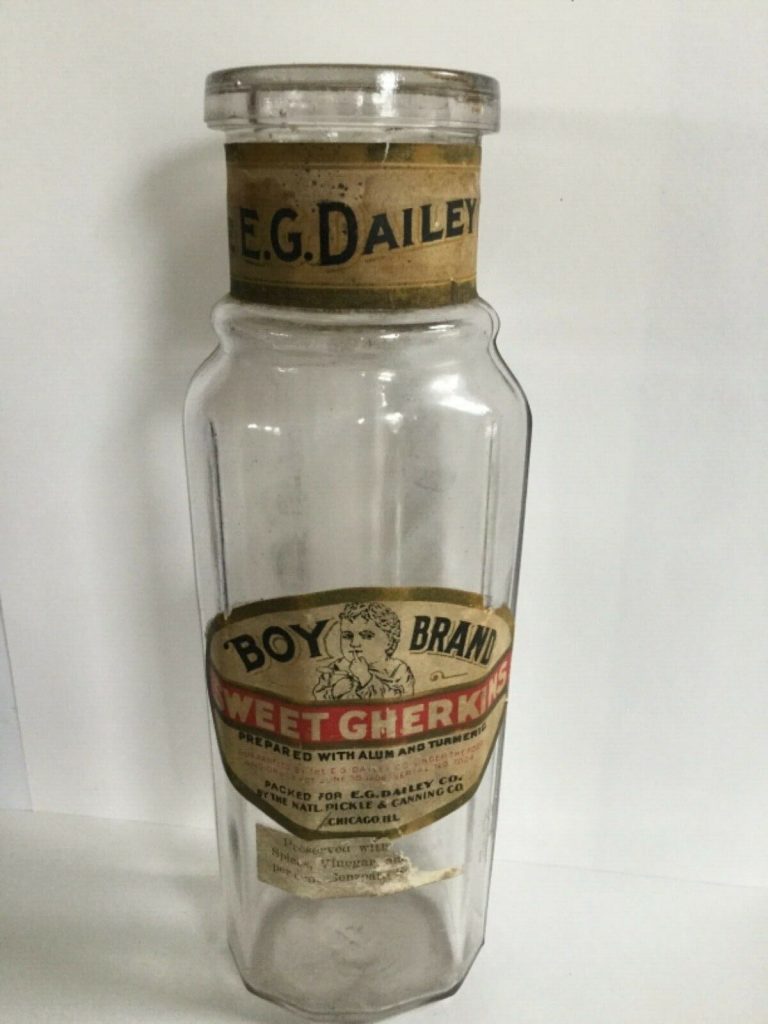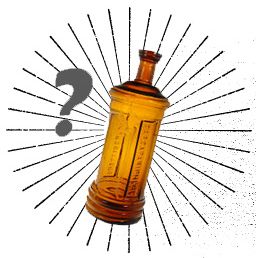 Got A Question about Your Bottle?
Ask it on our Discussion forum