It has been a common question over the years here at Historic Glasshouse – what to do with old or antique bottles of alcohol found in the back of a cabinet or stashed away in the basement, now covered in dust. In the earlier days of the internet, it was easy enough to list and sell such bottles like any other antique item.
Today that is not the case. Shipping options are very limited and some popular websites such as eBay and etsy specifically prohibit the individual from listing and selling alcoholic beverages. Further complicating matters are Federal and State laws which restrict the consumer from producing, selling and transporting alcohol-containing products.
What You Can Do
Your easiest solutions are probably local ones: put an ad on Craigslist, include the alcohol in your estate sale or contact a local auctioneer.
Some online resources may help:
Auctioneers
OldLiquors.com
MasterofMalt.com
TheWhiskeyExchange.com
Facebook Groups
Miniature Bottle Collector Events
websites on the "secondary market"
https://www.sellminibottles.com/
What to Avoid
Do not attempt to ship bottles of alcohol. Consumers are prohibited from doing at the US Post Office, at UPS and FedEx. Only approved businesses can ship via these carriers. See this page for more information.
Do not list such bottles on websites without checking their Terms of Service first. eBay and etsy are examples of sites which prohibit alcohol; others may do so as well.
Miniature Liquor Bottles – Single Shot, Nip Bottles and Samples
Just because they are smaller does not mean the same rules do not apply. Reach out to collectors and mini-bottle club sites. Attending a show is a great way to meet with collectors and dealers.
UK Mini Bottle Club
http://www.theminibottleclub.uk/
Midwest Miniature Bottle Collectors' (MMBC)
http://www.midwestmbc.com/
Jim's Miniature Bottles
http://jimsbottles.com/
Consider the Contents Separately From the Bottle
Ask around online for feedback such as on our discussion forum. The bottle may have value on its own, the value may lie mostly with the contents or possibly both. How you approach selling will depend on the case, ie. in some cases dumping the contents may make the most sense.
For the bottle – How old is it? Does it retain its full label and seal? Is the label visually attractive? Does the label indicate the vintage or age of the contents? Does the bottle include its original packaging such a box? What is the condition of the bottle? Any chips or other damage?
For the contents – Is the contents complete and is the bottle still sealed? Is there a tax stamp still in place indicating the bottle has not been opened? Are the contents clear or cloudy?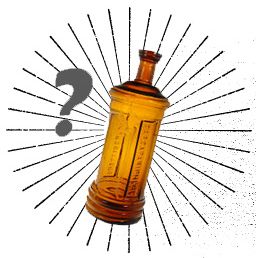 Got A Question about Your Bottle?
Ask it on our Discussion forum