Bottle Makers and Their Marks is an important research project undertaken by Jullian Harrison Toulouse which he published in 1971. The book's publisher, Thomas Nelson, Inc., responded to demand with a second printing a year later. It's an encyclopedia of knowledge covering the marks found on vintage and antique bottles of the 19th and 20th centuries, both in the US and other countries.
Collectors will find this to be an invaluable resource to research bottles which display embossing from manufacturing firms such as Whitall-Tatum, Owens-Illinois, Clevenger, and many a fruit jar manufacturer. There is plentiful information on dating bottles according to company logos and mold numbers.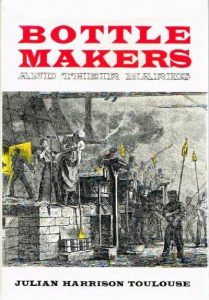 Unfortunately, this book is, like so many amazing reference books on antique bottles, out of print. Chances are you will need to part with at least 50 dollars to get your own copy. I cannot imagine living without a copy; mine is open for reference all the time.
The ISBN # (hardcover) is 0-8407-4318-1
There is also a soft cover reprint available.
Buy the book at Amazon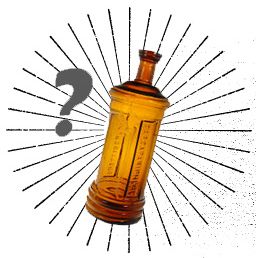 Got A Question about Your Bottle?
Ask it on our Discussion forum